Who is Spanien Jagtrejser?
We wish to give hunters the authentic hunting experience as we have experienced it ourselves.
Spanien Jagtrejser ApS is owned by Thomas Kjær. The company operates from Spain's sunny coast, near Malaga, where Thomas lives with his Argentinian wife and their sons. The idea behind Spain Jagtrejser came about after Thomas himself had been hunting several times in Spain since he moved to the country. 
A hunting trip in Spain will usually always be accompanied by Thomas, who acts both as a tour guide but often also as a PH. With more than 15 years of hunting experience, including 4 years in Spain, Thomas ensures that the trip and the hunt go as planned and tells empathetically about the hunting, nature and culture in Spain. 
In addition, there will always be a local ranger/tracker present during the hunt. In addition to Thomas, who is owner and PH, we work with Miquel, Josep, Juan Salvador and Ignacio, who are all PHs and partners for several years.  
The hunting areas where we hunt are a mix of private and state owned land. What they have in common is that we hunt only on the best territories, where many medal trophies are shot and each year we have several in the top 10. 
At Spanien Jagtrejser, a hunting trip is a complete experience filled with sensations and unforgettable memories.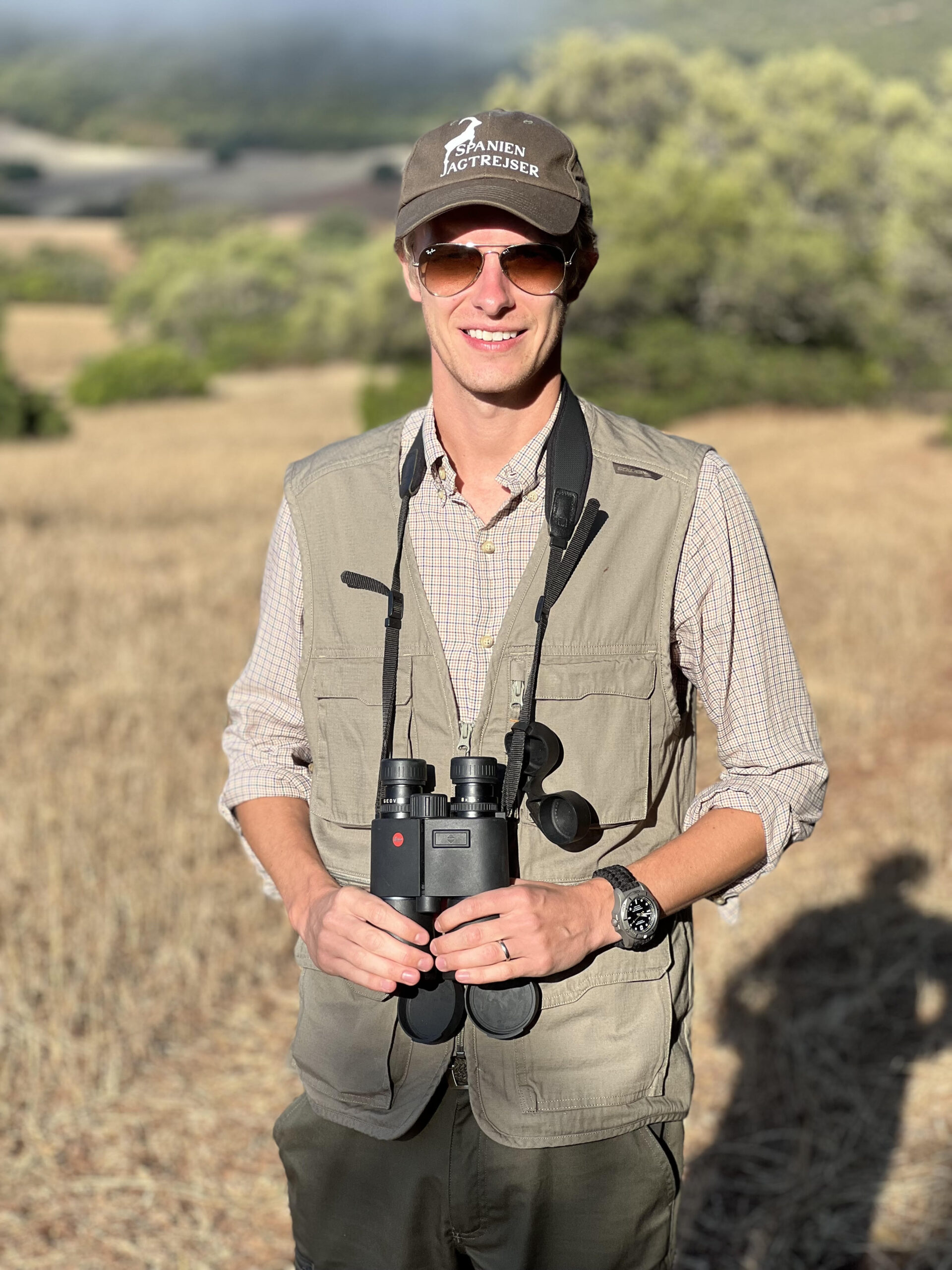 Hunting experiences across all Spain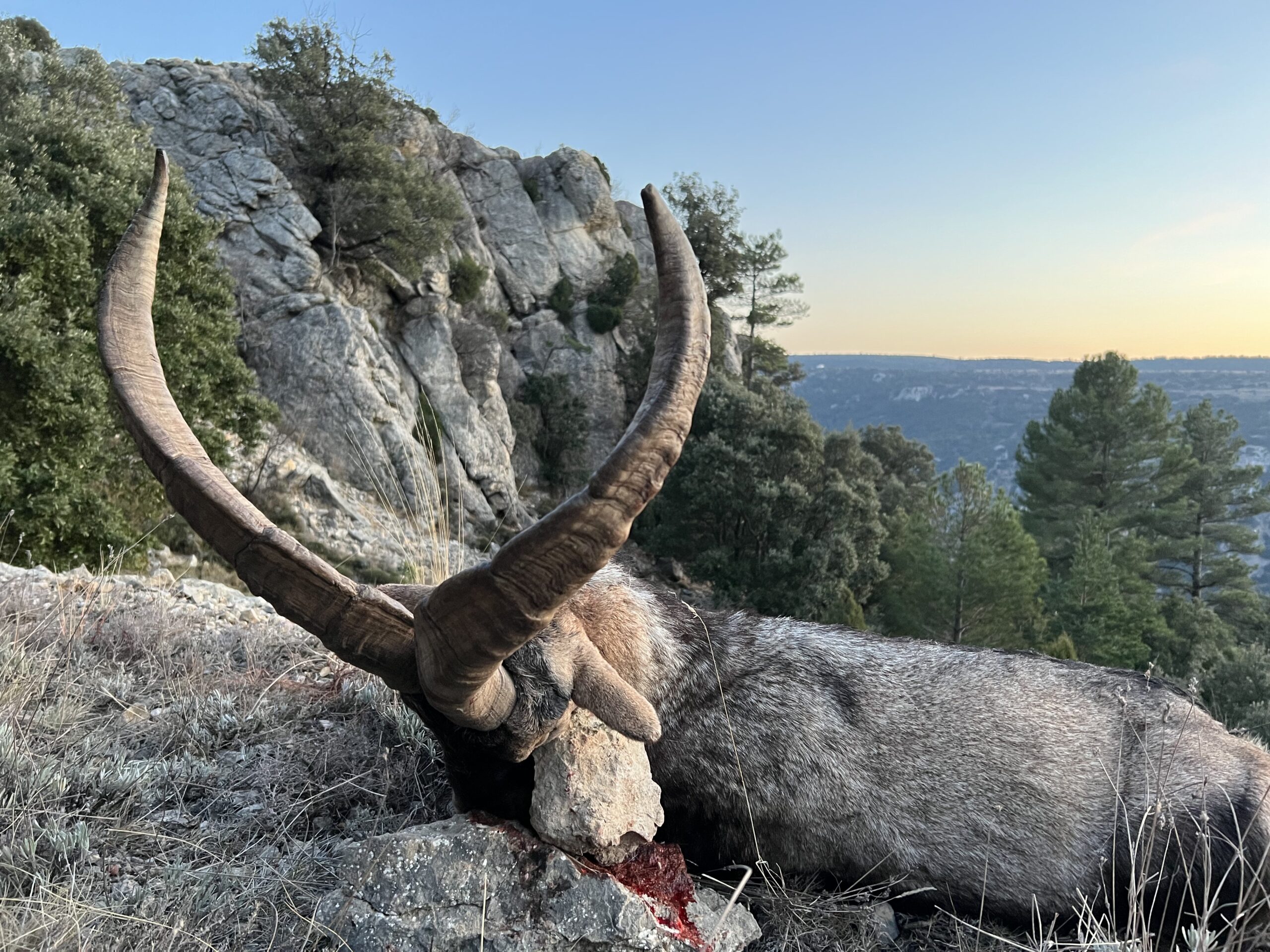 We offer a wide range of exciting hunting trips throughout Spain. Spanien Jagtrejser offers the authentic experience in stunning scenery.
We offer hunting tours all around Spain with our main focus being hunts in the Pyrenees and close to the cities of Ronda, Granada, Madrid, Valencia and Alicante. We work with selected landowners in Spain and with our regular hunting guides who know the areas well and who meet our requirements for sustainable game management. What we ourselves have come to love about the hunting in Spain is the beautiful and changing scenery, combined with a hunting experience that is most reminiscent of hunting in friendly company back home.
In addition, the game we hunt consists of magnificent animals, such as Iberian roe deer and red deer, as well as, for example, Ronda and Sierra Nevada (Southeastern) ibex, which are characterized by their beautiful twisted horns. We have specialized partners throughout Spain and can therefore offer you exactly what you are looking for as a hunter in Spain. Whether it's Pyrenean chamois, partridge hunting, Montería, mouflon or something else, we have the specialist. 
We only offer hunting tours in Spain and we live locally ourselves – that's why we are the best at what we do and have the highest quality of hunting tours in the country. 
Because of our Danish-Spanish collaboration where our partners are real friends, a hunting trip with us is not like so many others. It is an invitation into our everyday life and friendships. 
In other words, we do not only offer hunting in Spain. We offer a complete experience that provides a unique way to experience the country, nature and culture.